His children shall have a place of refuge. Proverbs 14:26
Providing a safe home and ensuring holistic care.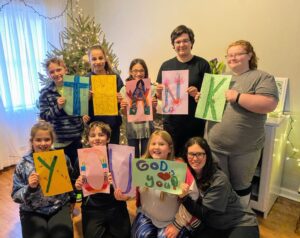 Joy Ranch provides a safe and secure home for children coming from difficult, painful situations. Some of our kids are in the foster care system, and some are placed here privately. All of our kids are considered a part of our family for as little or as long as they are with us. When our kids come to live with us, we ensure they have access to holistic care, including check-ups, dentist appointments, counseling services, and home cooked meals!
Relational, empowering house parents.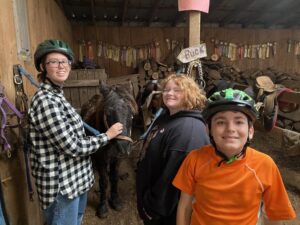 Our mission is to provide a Christ-centered home, not just a place to live. Each of our cottages is set up 'family-style' with loving, relational house-parents. Our house-parents work alongside every child to love and care for them, while also advocating for them, empowering them, and instilling Christian values. Joy Ranch works from a trauma-informed approach to ensure our children receive sensitive care.
Expanding our reach to better serve our children.
We are in the process of developing new ways to better serve our children! Our Ruby Handy Industrial Arts Building is underway! Here, teens can learn skills such as carpentry and mechanics. We are developing our Educational Resource Center, which will provide resources such as SAT prep and tutoring for our kids. We are also in the process of further developing our Independent Living House.
Since opening its doors in 1961 under the direction of the Rev. Richard and Mary McHenry, Joy Ranch, has served over 5000 children and their families in crisis. Read more...
The Joy Ranch campus has five ranch-style cottages, a gymnasium, administrative offices, a recreation facility, soccer field and ball diamond. Continue reading...
Joy Ranch provides a safe, loving, and structured home for children from crisis situations.  Our children have endured difficulties out of their control and need a place of refuge. We provide trauma-informed care, empowerment, and protection for all of our children in a family-style, home setting.
Phone: 276-236-5578
Joy Ranch is a 501(c)(3) non-profit corporation.  Your gifts are tax deductible. Joy Ranch is funded by faith through donations from individuals, churches and other organizations. Joy Ranch is licensed by the state of Virginia but receives no yearly-allocated state funding. We abide by the standards for membership in the Evangelical Council for Financial Accountability.
813 Joy Ranch Road Woodlawn, VA 24381