Donate
We are funded primarily by donations. If you would like to become a donor or would like information about Planned Giving, please contact us! Donations can vary from monetary gifts to material donations.
Pray
We firmly believe in the value and power of prayer. Please consider partnering with us through praying regularly for our ministry, our children, our team, and our communities.
Volunteer
Volunteers are the hands and feet of Joy Ranch! In 2021, our volunteers generously invested in Joy Ranch approximately $198,695 in labor! We have places for a wide range of skills, from organizational work to construction and landscaping.
Volunteer Information - Drop us a note to let us know you're interested!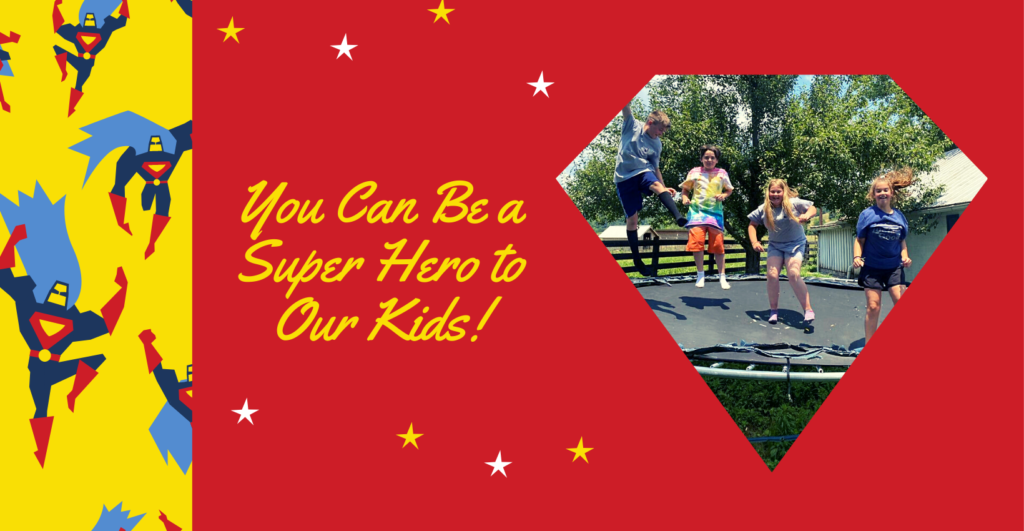 Request a Speaker!
We would love to share our story, our ministry, and our ongoing plans for development with you! A Joy Ranch team member will be glad to come to your church, class, civic organization or agency to share our vision of the Joy Ranch mission and provide details of the services we provide to our community. Contact director@joyranch.org to inquire about more information and to schedule a date!
Non-Monetary Gifts
Our needs come in many shapes and sizes! Joy Ranch can receive real estate, vehicles, farm equipment, jewelry, and other valuables as gifts to the ministry, as well as cottage supplies. Call us at 276-236-5578 to learn more about donating non-monetary gifts.
Planned Giving
A planned gift helps to ensure the future of services and programs we provide for many years to come. Planned gifts include gifts through your will, charitable gift annuities, pooled income funds, and charitable trusts. Contact your financial advisor or personal lawyer, or you can call us at 276-236-5578 for a financial planner recommendation.
Amazon Smile
Designate us as your charitable organization when you shop on Amazon! For more details, visit: https://smile.amazon.com/.
Sponsor A Cottage
Help supply our cottages with the necessary items to raise 8 kids! From cleaning supplies and toiletries to peanut butter and tortilla chips, there are many ways to help stock a cottage. Contact director@joyranch.org for more details on what our cottages currently need!
Other Ways to Get Involved
Bequest – Many of our supporters make charitable gifts by naming Joy Ranch as a beneficiary in their wills. Please contact your personal lawyer on how to do this.
Gift of Life Insurance – Some of our supporters no longer need their life insurance that was purchased years ago to provide for children or other family members, and donate the policy to Joy Ranch. Contact your Life Insurance Company to change your beneficiary.
Pooled Income Fund – Your gift of money, marketable securities, or both may be invested together with similar gifts from other supporters. See your personal financial advisor or contact Joy Ranch at 276-236-5578 for a financial advisor recommendation
Charitable Lead Trust – Individuals with very large estates can use a charitable lead trust to benefit Joy Ranch and pass principal to family members with little or no tax penalty. See your personal financial advisor or contact Joy Ranch at 276-236-5578 for a financial advisor recommendation.