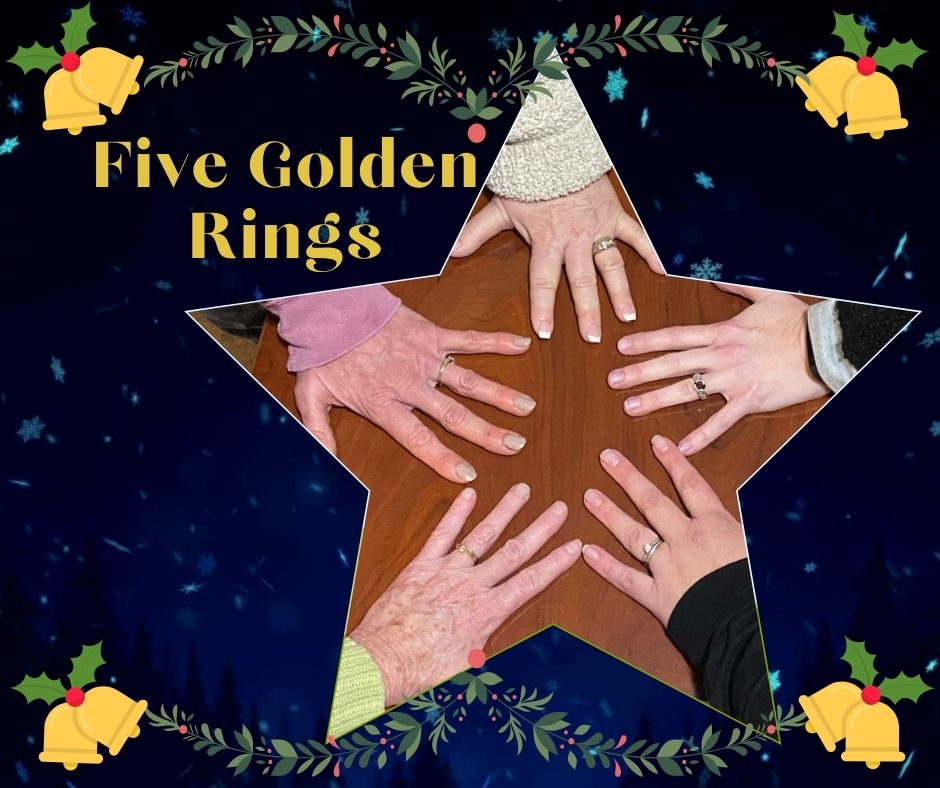 On the fifth day of Christmas my true love gave to me, five golden rings.
This one was fun & different! We had five of our married ladies from Joy Ranch with their wedding bands. Included in the hands are Charlene (married to Dan, our director for 44 years), Suzanne (married to David for 31 years), Paula (married to Phil for 42 years), Michelle (married to Jason for 13 years), and Bethany (married to Gene for 21 years). We are so blessed to have devoted, married couples on staff modeling what true marital bliss is all about! (Well, maybe not "bliss" ALL the time, but definitely godly love and devotion.)
What do the 5 rings mean in the song? "The gift of the rings represents the first five books of the Old Testament, known as the Torah or the Pentateuch."
How about giving a gift to Joy Ranch this Christmas in honor of your spouse or a married couple you know? What a blessing that would be to children in need AND the special person or couple! You can donate online or call us at 276-236-5578. Thank you!