See what we did there?
Since we are all still at home having to get creative we thought we would pass along some things we do here that add a little fun – as well as ease and convenience – to the "every day". Most of these ideas are self-explanatory but we've listed a few embellishments on some to get your own creative juices flowing.
We use our waffle iron to make waffles BUT we also use it for:
Cinnamon Roll ka-bobs: This is our #1 go-to with the waffle-iron. Heat the iron, spray, pop the tube and then cook the cinnamon rolls. Next put two or three on a ka-bob stick and add icing! These work for breakfast, snack, and even breakfast for dinner!
Tater tots: Set several tater tots in the iron and you have a fun hash brown. Shredded sweet potatoes work too.
Cake mix: Cake waffles are always a hit. And they are way less work than regular cake. (Yay!) Add any and all kinds of toppings to make a waffle sundae and if the batter is white or yellow – add food coloring. We make green cake waffles every year at Christmas time and decorate them.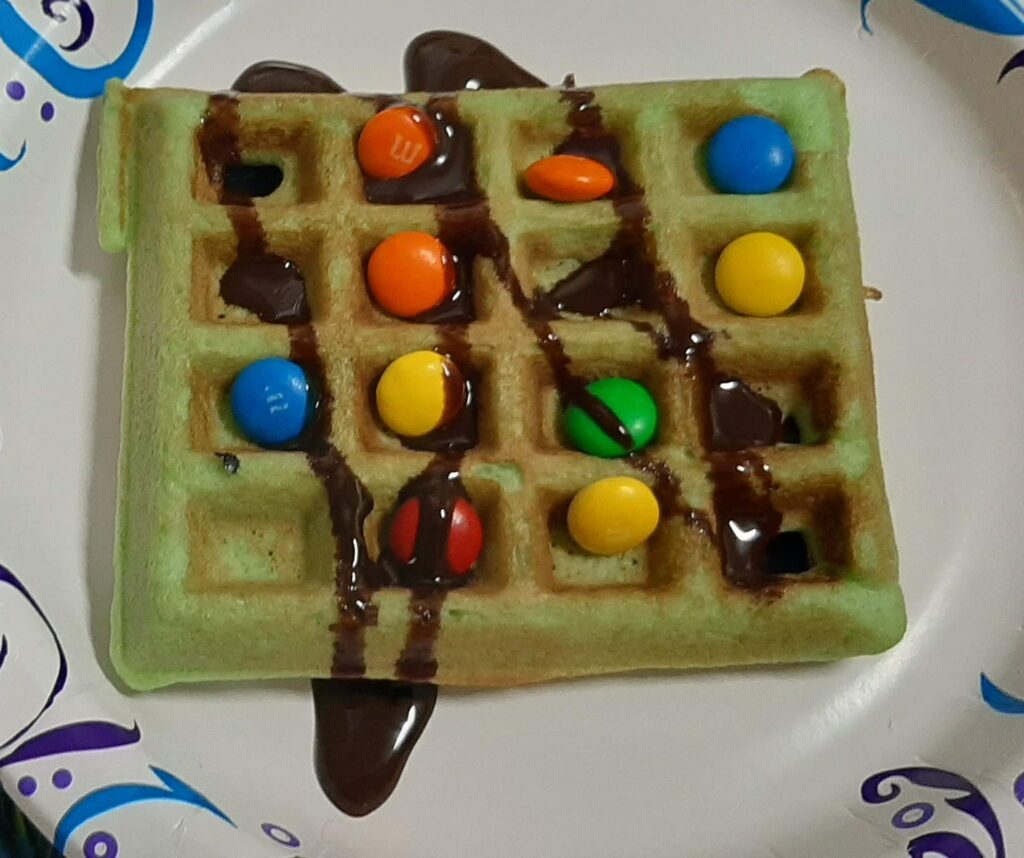 French Toast: A novel way to eat an oldie but a goodie!
Waffle biscuits and gravy: Cook biscuits on your waffle iron and add gravy.
Muffins and other breads: Think blueberry muffin waffles; or banana or zucchini bread waffles – just add whip cream, or chocolate syrup! Cornbread can be cooked this way as well and used for tacos! Breadsticks, pumpkin bread, etc., etc.
Cookies: Chocolate chip cookies (make ice cream sandwiches!). Snickerdoodles (add a cream cheese glaze). Sugar cookies, etc.
Sandwiches: Grilled cheese or any other warm sandwich you crave. You can use waffles as the bread or cook it bread and all right on the waffle-iron
Leftovers: This works great for leftover steel-cut oats – add your favorite fruit. Mashed potatoes. Stuffing. Mac and cheese.
Quesadillas: As with sandwiches you can use the waffle as your "tortilla" or put the tortilla right on the iron. You can have a waffle quesadilla or a waffled quesadilla.
Other things that you can cook on the waffle iron:
Omelets
Baked apples
Donuts
Soft pretzels
Bacon
Brownies
Enjoy – and please pass along your ideas on what else might work – or how you use everyday items in a novel way – in the comments below!!